Thank you for joining for our Epilepsy Awareness Blog Hop. You will see great projects and read about some of our personal experiences with Epilepsy.
Epilepsy is a medical condition that produces different types of seizures. Epilepsy affects 50 million people worldwide. If you would like to read more information about Epilepsy you can go to the Epilepsy foundation online at :
www.epilepsyfoundation.org
If you arrived at my page from Lora at
http://scrpbooklady.blogspot.com
then you're in the right spot, however if you are reading from e-mail or just happened upon my blog, please go to Holley's blog:
www.holleybarnhartsblog.com
to begin the hop. There are lots of wonderful projects, touching stories and some blog candy as well.
Today I want to introduce you to my friend Ingrid and her Etsy Store
Miss Bee's Boutique
. Ingrid and I have been friends since college and we love to laugh at ourselves. Ingrid has Epilepsy, she had her first seizure while we were in college & it was quite the experience(once that bonded us since I was well versed in living with seizures). One of her 4 children also has Epilepsy and she has begun making custom medical alert jewelry. She also makes awareness jewelry as well. Here are some examples of her medcal alert and awareness jewelry. I love her talents.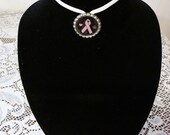 One of the Awareness Necklaces Available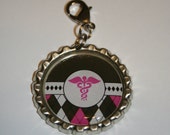 Medical Alert Zipper Pull/Keychain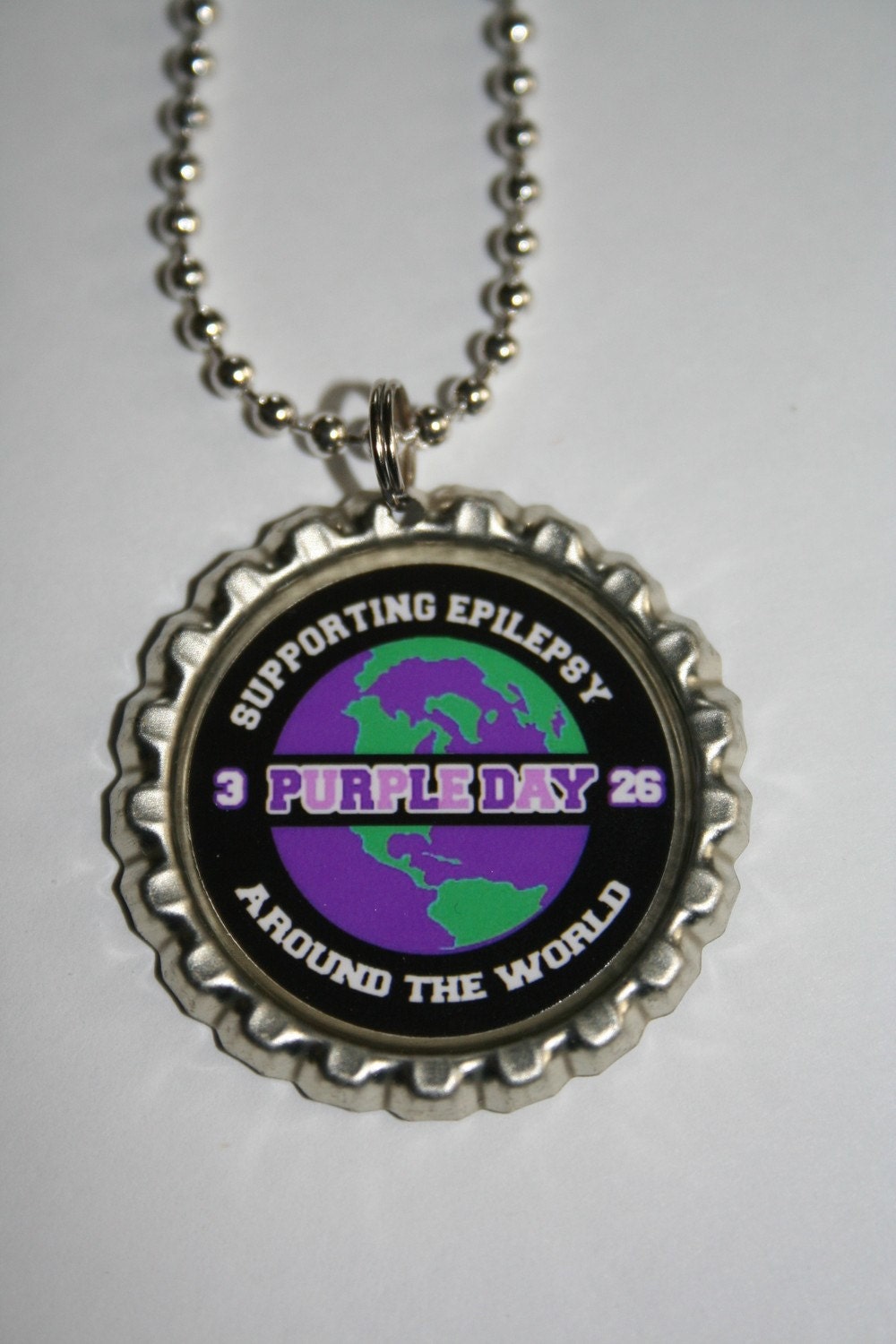 Purple Day/Epilepsy Awareness Necklace
Ingrid also makes custom jewelry & she can make items into bracelets. She has many more items in her shop, these are just a couple of the examples she has. You can find a much more extensive library of her images available on her
Miss Bee's Boutique Facebook Page
. She can also do custom images.
Some of the images available for Epilepsy Awareness Jewelry
As a child I had what was diagnosed as "Stimuli Sensitive Epilepsy". I had seizures with a VERY specific cause(or Stimulus) and I was on an anti-convulsant for years, I don't know if it really helped or not...I had Grand Mal seizures. My stimulus happened to be head injuries. And yes, I had a lot of them...I was a bit of a daredevil of a kid... The last one I had was in 2001, it was not caused by a head injury and after extensive testing it was determined that that one was actually due to major stress & exhaustion & not related to my previous seizure disorder. Prior to that it had been nearly a decade since my previous seizure. As an adult, other than the instance in 2001, I've been seizure free...we think...although I'm in search of good neurological care for a myriad of other issues, which you can all read on my other blog
www.chronic.chelle@blogspot.com
. I will be updating later today with my project for this hop, I've been having a bit of a crafter's block due to all my recent medical setbacks & appointments, but I hope to have something little of my own to share with everyone for this hop as well. Please do go check out Ingrid's shop, especially if you or your child is in need of wearing a Medical Alert tag of some sort. Ingrid can customize it for whatever you need it to say.
Now your next stop along the hop is going to be Rexann at
http://ibecircled.blogspot.com
I have included the entire hop lineup below in case you get lost, you can refer to it. Please leave love for all the participants. Epilepsy has touched every last one of them in some special way.
Holley-
http://www.holleybarnhartsblog.com
/ (start hop here)
Ashley -
http://www.especiallymade.blogspot.com
Jessica-
http://www.canyoupixelthis.com
Lora -
http://scrpbooklady.blogspot.com
Michelle-
http://www.craftychelle.blogspot.com
<---------YOU ARE HERE
Rexann-
http://ibecircled.blogspot.com
<---------GO HERE NEXT
Lisa -
http://handmadewithlove-lisa.blogspot.com/
Zenita-
http://www.scrappinwithz.blogspot.com
Sher-
http://www.patternsbysher.blogspot.com